Let's talk about insurance
We Clean Windows carries Public Liability insurance of $20 Million, a minimum requirement for most government and large commercial enterprises.
Our customers are also fully covered for any liability in relation to property damage and workmanship issues on our part up to $1 million. We want to make sure that you are taken care of ( just in case anything happens).
To best serve you, we have one of the top specialty insurance brokerages looking after our account. Over the past 20 years, the great people there have negotiated coverage specific to the Window Cleaning Service industry for us. The single most important part of the policy is that everything we work on or around is covered under our insurance policy.
Is it more expensive than regular liability insurance? Yes it is!
Are you worth it as our client who we care about? Yes you absolutely are!
To the best of our knowledge there are only approximately 10 other Window Cleaning businesses in our region that we have confirmed to be providing these same safeguards for you.
Most window cleaner's standard liability insurance (if they have it!) will cover you if you are injured during a clean. But if a window is accidentally broken or otherwise damaged or your favourite antique Egyptian flower pot is smashed, you better hope that he has cash in his bank account. Liability insurance policies are written to protect you as the client from accidents. But, if that accident occurs on the item that you hired someone to work on, most insurance policies will specifically exclude that item.
We are happy to provide a full copy of our Insurance Certificate of Compliance prior to commencement of any service we provide.
Ask your current Window Cleaner if they have full coverage. Then after they quickly tell you, "Yes," ask to see it in writing in their policy. Unfortunately, many misinformed insurance brokers tell their client that they have this coverage but when it comes time to file a claim, the insurer will inform them that the damaged item is excluded from coverage.
Also make sure that your Window Cleaner has legitimate liability insurance specific to Window Cleaning. To save on expenses, many falsely claim that they are a Cleaning business or ordinary Cleaners. This way, they pay a much lower insurance rate. Unfortunately, if you have to file a claim, the truth will be discovered and the insurer will deny coverage.
If you're ready for a company who you can trust and who cares about you, call us on 1300 655 912 for a free quote.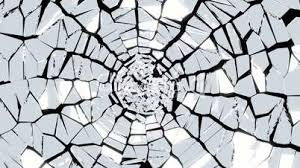 ---
Testimonials

"Well done on a fantastic job - you've exceeded our expectations! Not only is the finish better than we expected but your friendly and professional service made us feel comfortable. We are still amazed at how clean the windows are after all the rain and storms we have had" (email)
Emma
Wattle Park